Mysterious Song Contest 2

Contest

Edition no.

2

Participants

14

Location

Newcastle-Upon-Tyne, United Kingdom

Venue

Metro Radio Arena

Date

2 February, 2014

Winner

Spain

Debuting:

Withdrawing:

Timeline
Information
Mysterious Song Contest 2 has a participation grid of 14 countries all over Europe, The America's, Asia, Oceania and Africa.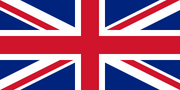 The United Kingdom won Mysterious Song Contest 1, and therefore they will host the 2nd edition of the contest.
The head of delegation of the United Kingdom, Mark, has announced on 2 February, 2014 that the contest will be held in the Metro Radio Arena, in Newcastle-Upon-Tyne, in the United Kingdom.
National Selections
Three National Selections have been held for Mysterious Song Contest 2,
by
Poland,

Netherlands and
United States.

Netherlands - Dutch National Selection for MSC 2
United States - The Main Event 2
Tours
At the current moment Poland and the United States are hosting a tour to promote their entry.
United States: "The Main Event 2: Prelude & Aftermath Tour"
Poland: "The Thank You Very Much Tour"
Interviews
The board of the Mysterious Song Contest has asked the head of delegation of all countries to fill in an interview to get to know them and maybe also something about their entry for this edition.
You can find all interviews here: http://ovsc.proboards.com/board/193/interviews
Participants
| Draw | Broadcaster | Country | Artist | Song | Place | Points |
| --- | --- | --- | --- | --- | --- | --- |
| 1 | RTP | Portugal | Homens Da Luta | Conclave | DQ | DQ |
| 2 | RTVE | Spain | Mirela | Nada Es Comparable A Ti | 01 | 97 |
| 3 | TVP | Poland | Margaret | Thank You Very Much | 07 | 59 |
| 4 | HRT | Croatia | Sandi Cenov | Nebo | DQ | DQ |
| 5 | TV Brasil | Brazil | Cristiano Araújo | Maus Bocado | 05 | 68 |
| 6 | ABC | Australia | Ricki-Lee | Do It Like That | 06 | 66 |
| 7 | 2M TV | Morocco | Fabienne ft. Brahim Fouradi | Hou Me Vast | 04 | 72 |
| 8 | RTVA | Andorra | Ruth Lorenzo | Love Is Dead | 03 | 81 |
| 9 | SBS | South Korea | TaeTiSo | Twinkle | 12 | 31 |
| 10 | BBC | UK | Rebecca Ferguson | I Hope | 02 | 88 |
| 11 | NRK | Norway | Eva & The Heartmaker | Signals | 11 | 41 |
| 12 | AVROTROS | Netherlands | Mattanja Joy Bradley | A Woman's Lament | 09 | 49 |
| 13 | SVT | Sweden | Agnes | Release Me | 10 | 45 |
| 14 | PBS | United States | Brooke Hogan ft. Colby O'Donis | Hey Yo | 08 | 58 |