InformationEdit
Mysterious Song Contest 1 has a debuting grid of 14 countries all over Europe, The America's, Asia, Oceania and Africa.
The slogan for the 1st contest is: "Let It Shine!"
This is the 1st logo design going along with the slogan: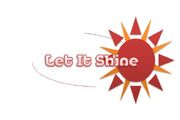 Accordingly, the three hosts of Mysterious Song Contest have decided that it is in the best interest of the contest, to hold a meeting between each edition to reflect and improve the contest along to mutual wishes.
National SelectionsEdit

Netherlands and
United States have both held a National Selection for the first edition of Mysterious Song Contest, respectively:
Dutch National Selection for MSC 1
Participants Edit
| Draw | Country | Artist | Song | Place | Points |
| --- | --- | --- | --- | --- | --- |
| 1 | Morocco | Douzi | Fehmini | 12 | 22 |
| 2 | Brazil | Lucas Lucco | Pra te fazer lembrar | 03 | 86 |
| 3 | Netherlands | Epica | Unleashed | 05 | 79 |
| 4 | Sweden | Avicii | You Make Me | 09 | 52 |
| 5 | Portugal | Filipa Azevedo | Diz Me | DQ | DQ |
| 6 | Australia | Iggy Azalea | Work | 07 | 60 |
| 7 | Spain | Malú | Aprendiz | 10 | 48 |
| 8 | United Kingdom | Ellie Goulding | Goodness Gracious | 01 | 114 |
| 9 | South Korea | JJ Project | Bounce | 08 | 54 |
| 10 | Andorra | Edurne | Painkiller | 02 | 107 |
| 11 | Poland | Edyta Gorniak | Consequences | 04 | 81 |
| 12 | United States | RuPaul | The Beginning | 11 | 36 |
| 13 | Croatia | Zdenka Kovačiček | Ja Živim Svoj San | DQ | DQ |
| 14 | Norway | Maria Arredondo | Brief and Beautiful | 06 | 71 |