The Republic of Yugska (Yugskan: Југска Република or Jugska Republika) is a fictional country in TBA. The capital and largest city of the country is Beogreb. The country has ~22,876,000 citizens. The international abbreviation for Yugska is JUG.
Country Informations
Edit
The country's name is Jugska; (Yugskan: Југска; English: Yugska), depending on how the other nations pronounce the J . The country's full name is Jugska Republikа; (Yugskan: Југска Република, or in English the Republic of Yugska or the Yugskan Republic). Yugska uses both the Cyrillic and the Latin writing system, learning both in schools.
Languages
Edit
Yugska has one official language called Yugskan (Југски/Jugski [Serbocroatian]). However, there are also some minorities, who speak Macedonian, Albanian and Greek. These languages are not fully recognized official languages, but some of them just say that they are official languages. In schools, the children mostly learn Yugskan and English. The minorities in their provinces also have their language as a school subject. This way, the Yugskan government wanted to make sure that every citizen is able to communicate with eachother and with other people from foreign countries as well.
Population and Religions
Edit
Total: 22,876,000
 
Religions: 63% Christianity Orthodox, 19% Catholic, 18% Muslim
Flag and Coat of Arms
Edit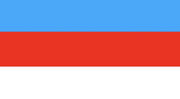 The Yugskan flag is very simple yet showcasing the diversity within the country:
Blue stands for the blue bright sky which is protected by god. Legends say that because of god protecting the blue sky it is so sunny in the country. People say that god keeps an eye on them everyday, when he is happy, it is sunny. When not, it is windy or rainy.
Red stands for the Yugskan blood spilled in the wars.
White stands for the Yugskan people, their language, religions and cultures.
Coat of Arms
Edit
The Yugskan Coat of Arms was made by the Yugskan government. In the background, there is the Yugskan flag, while in the front there is a golden sword and a crown. The golden sword stands for the glory and the pride of the country, while the crown stands for the former kings.
TBA
Geography
Edit
TBA
Provinces
Edit
TBA
Number
Name of province (in English)
Name of province (in Yugskan languages)
Population
Capital
about the province
1
Province of Beogreb
Pokrajina Beogreb
Покрајина Беогреб
Beogreb City/Беогреб
Capital and most populated city of Yugska.
2
Big Province
Velika Pokrajina
Велика Покрајина
Keč/Кеч
3
Province of Budska
Budska Pokrajina
Будска Покрајина
Budvska/Будвска
4
Mariborian Province
Mariborska Pokrajina
Мариборска Покрајина
Plavi Grad/Плави Град
tourist attraction, holiday-place.
5
Slavian Province
Slavska Pokrajina
Славска Покрајина
Đinđija/Ђинђија
Arabs from Al Ma'ak are living there along with Yugskans
6
Central Province
Centralna Pokrajina
Централна Покрајина
7
TBA
TBA
TBA
TBA
TBA
8
Slavonian Province
Slavonska Pokrajina
Славонска Покрајина
Stari Grad Nikš/Стари Град Никш
Tourist attraction, has one of the oldest cities in the country.
9
Small Province
Mala Pokrajina
Мала Покрајина
10
Green Province
Zelena Pokrajina
Зелена Покрајина
many farmers live there, there is most of the nature.
11
Province of Lakes
Jezerska Pokrajina
Језерска Покрајина
close to the sea, have a lot of lakes.
12
Kamenich
Kamenič
Каменич
13
Old Province
Stara Pokrajina
Стара Покрајина
has the oldest villages in the country.
14
Province of Mountains
Planinska Pokrajina
Планинска Покрајина
there are many mountains and nearly no habitants.
Other informations
Edit
Driving side = right
Calling code = +248
ISO 3166 code (alpha 2) = JU
ISO 3166 code (alpha 3) = JUG
Internet TLD = .ju
Time Zone =
Climate = mainly tropical, but also seasonal
Politics
Edit
TBA
Wheel of Fortune Edit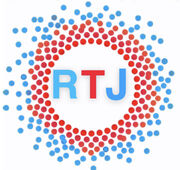 TBA
| Edn. | Artist(s) | Song | Language | Final | Points | Semi | Points |
| --- | --- | --- | --- | --- | --- | --- | --- |
| #TBA | TBA | TBA | TBA | | | | |
↑

Macedonian, Albanian and Greek count to the minority languages.
Community content is available under
CC-BY-SA
unless otherwise noted.