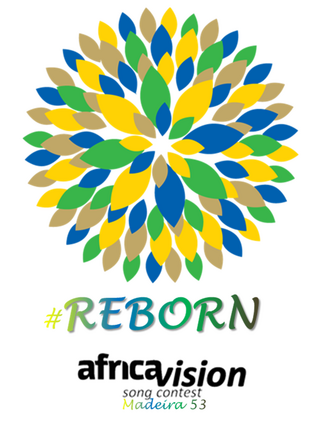 AfricaVision Song Contest 53

Edition number

53

Final date

September 14, 2016

Participants

26

Location

Funchal, Madeira

Winner

Zimbabwe
Shanky
"Suduruka"

Timeline

◄ 52 54 ►
AfricaVision Song Contest 53 was the 53rd edition of AFV. The contest took place in Funchal,

Madeira. The winner of AFV#53 was

Zimbabwe with the song "Suduruka" sung by Shanky, which scored 140 points, beating

Madeira with a margin of 8 points.

Central African Republic finished in the third place and

South Africa in the fourth, while
Egypt finished in the fifth place.
Participants
| Withdrawing countries | Returning countries | Debuting countries |
| --- | --- | --- |
| | | |
| Returning Artist | Country | Previous Edition |
| --- | --- | --- |
| Adam | South Africa | #7, #11, #25 |
| Amileena | Kenya | #24, #51 |
| Aminata Savadogo | Burkina Faso | #37, #38, #39, #40, #41, #52 |
| Ary | Angola | #30 |
| Daniel Christian | Nigeria | #40 |
| Dobet Gnahore | Ivory Coast | #5 |
| Eazzy | Ghana | #43 |
| Emeli Sandé | Zambia | #23, #33 |
| Grini | Morocco | #43 |
| Ida Corr | Gambia | #33, #40, #49 |
| Jessica Folcker | Senegal | #47 (for Nigeria) |
| Katia Aveiro | Madeira | #52 |
| Kenza Farah | Algeria | #16, #38, #46 (for Morocco) |
| Laura Beg | Mauritius | #22, #33 |
| Suzanna Lubrano | Cabo Verde | #1, #10, #36, #37 |
| Tenny | Central African Republic | #49 |
Voting Grid
Voting results
MDR
CEU
Total
Egypt
1
7
6
3
5
8
5
7
1
5
7
10
12
6
5
10
98
Zimbabwe
12
7
6
2
8
5
8
3
5
10
10
2
10
4
3
8
12
10
3
128
South Africa
2
10
1
8
12
7
10
8
10
1
6
6
6
8
3
12
4
114
Sierra Leone
6
12
3
7
4
8
6
1
12
5
3
1
68
Morocco
10
4
6
6
7
12
2
2
6
7
3
65
Gabon
5
10
4
1
1
6
4
3
6
10
7
3
5
7
72
Gambia
7
8
1
2
18
Central African Republic
5
7
10
6
10
6
12
4
12
8
5
10
8
5
8
116
Tanzania
4
4
3
2
5
2
2
7
2
3
12
3
3
2
6
60
Angola
10
10
4
2
26
Rwanda
10
3
6
12
7
4
1
1
2
4
1
7
2
60
Madeira
12
12
1
12
12
10
10
4
4
7
10
1
1
12
12
120
Ghana
2
6
5
3
2
5
2
8
33
Namibia
1
8
2
1
12
Mauritius
3
7
2
4
1
7
1
4
2
31
Kenya
12
3
6
4
6
3
5
4
4
4
51
Canary Islands
8
1
10
12
3
3
7
12
12
12
10
6
96
Senegal
8
1
5
4
6
8
3
10
8
8
4
5
70
DR Congo
3
2
5
10
20
Cape Verde
7
2
7
5
12
8
1
7
6
5
6
66
Zambia
1
7
8
5
8
12
8
10
1
7
67
Ceuta
3
4
7
14
Nigeria
2
4
7
13
Algeria
8
8
3
1
6
2
5
33
Burkina Faso
6
5
1
5
12
2
3
8
42
Ivory Coast
4
5
4
2
15