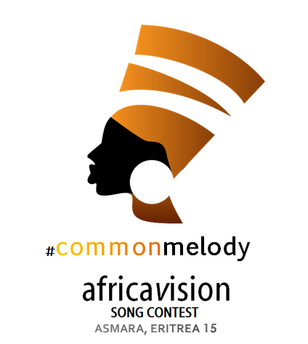 AfricaVision Song Contest 15

Edition number

15

Final date

October 18, 2014

Participants

28

Location

Asmara, Eritrea

Winner

Zambia
Salma Dodia
"Wonderful World"

Timeline
AfricaVision Song Contest 15 was the 15th edition of AFV. The contest took place in Asmara,
Eritrea. The winner of AFV#15 was

Zambia with the song "Wonderful World" sung by Salma Dodia, which scored 126 points, beating

South Africa with a margin of 4 point.

Algeria finished in the third place and

Ghana in the fourth, while
Eritrea finished in the fifth place.
Participants
| Withdrawing countries | Returning countries | Debuting countries |
| --- | --- | --- |
| | | |
| Returning Artist | Country | Previous Edition |
| --- | --- | --- |
| Anselmo Ralph | Angola | #4, #5, #11, #13 |
| Asma Lmnawar | Morocco | #12 |
| Emmerson | Sierra Leone | #3 |
| Gaitana | Congo | #12, #13, #14 |
| Irma | Cameroon | #9, #11, #12 |
| Ivy Quainoo | Ghana | #11, #13 |
| Lady Jaydee | Tanzania | #5 |
| Maître Gims | DR Congo | #6, #14 |
| Mary N'Diaye | Senegal | #2, #9 (for Gambia) |
| Stromae | Rwanda | #14 |
| Tal | Algeria | #14 |
| Timaya | Sierra Leone | #3 |
Voting Grid
Voting results
STH
Total
Republic of the Congo
7
1
6
8
7
4
10
2
5
6
12
8
76
Angola
1
2
12
4
10
5
12
1
3
1
51
South Africa
3
4
4
8
12
12
3
6
10
12
8
10
7
10
6
7
122
Algeria
7
12
8
8
1
10
10
12
5
12
4
6
7
10
112
Ethiopia
4
4
10
2
4
8
7
12
12
1
8
4
2
78
Swaziland
5
12
2
7
2
7
3
5
1
5
2
5
56
Morocco
1
10
10
4
3
1
1
4
3
10
47
DR Congo
1
10
8
7
7
7
10
1
3
1
55
Sao Tome and Principe
6
7
3
5
4
2
1
28
Senegal
2
5
2
10
2
5
1
3
4
3
7
2
8
4
12
3
6
79
Tunisia
5
6
5
6
10
2
4
38
Cape Verde
6
1
6
7
3
23
Equatorial Guinea
3
2
10
7
4
10
1
7
5
1
50
Egypt
8
3
3
1
10
6
5
12
7
3
7
12
8
85
Ghana
10
4
7
1
10
12
3
6
2
5
10
5
12
8
95
Cameroon
8
4
2
5
1
12
12
5
10
7
7
3
76
Saint Helena
12
7
12
6
1
4
10
1
8
7
6
12
86
Mauritania
7
8
2
17
Zambia
5
8
6
12
8
5
1
7
10
5
6
8
4
5
5
3
6
6
2
2
12
126
Tanzania
2
5
2
3
6
4
8
4
34
Sudan
7
2
1
8
18
Somalia
3
5
4
8
20
Sierra Leone
6
3
4
2
10
4
29
Seychelles
2
3
4
10
19
Djibouti
8
4
6
1
1
2
22
Rwanda
6
3
3
12
12
36
Eritrea
6
4
1
12
5
8
10
6
6
3
8
8
2
2
6
3
90
Namibia
12
5
7
8
8
2
3
6
5
56